Dan Collins
Dan Collins is a 25-year veteran of the Futures industry and founder of the Dan Collins Report.
In 2001 after working on the trading floors of Chicago's major futures exchanges for 12 years where he serviced all levels of customers, he went to Futures Magazine where he became Futures main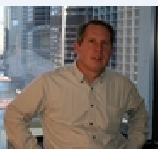 industry reporter and responsible for Futures' Managed Money coverage.
In 2005 he was promoted to Managing Editor and was responsible for overseeing all content that went into Futures and futuresmag.com while continuing to cover Managed Futures. He interviewed and wrote the cover Q&A section featuring many of the leaders of the exchange, regulatory and investing world. For 12 years he wrote the monthly Managed Money section pointing out trends in the industry as well as researching, selecting and profiling all of the managers featured in the Top Traders of the Year and Top Emerging Manager (Hot new CTAs) annual features. In 2013 Dan continued to contribute to Futures while also launching a blog: TheDanCollinsReport,com. He recently returned to Futures as editor-in-chief an continues to comment on the industry and markets at futuresmag.com. Why you need to read Dan's commentary.
---