Andrew Keene
Andrew Keene was an independent equity options trader on the Chicago Board of Options Exchange for over 10 years. He spent most of that time as a market maker in over 125 stocks, including Apple,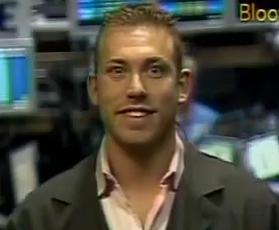 GE, Sears Holdings, and Goldman Sachs. Currently, Andrew is actively trading futures, equity options, currency pairs, and commodities.
Over the past couple of years, Andrew has become one of the CBOE's most recognized faces in the media, making regular appearances on Bloomberg TV's Street Smart, CNBC's Squawk on the Street, nationally syndicated First Business, and CBOETV's In The Money with Angela Miles.
Andrew is also activity involved in the community and volunteers his time for numerous Chicago-area organizations. He currently serves on the Board of Directors for the Triple EEE Foundation and the East Village Youth Foundation, both of which seek to help inner city youth succeed in school and in life. Andrew received a B.S. in Finance with a concentration in Accountancy from the University of Illinois.
---