Educational Webinars for Traders
Live and Archived Trader Education Webinars

Wednesday, October 22nd: Learn to Develop your Trading Skills Seminar
Join this education extravaganza with three of the best instructors and traders in the business. This webinar can help you reach your true trading potential and it should not be missed!
Featured Presenters:
12:00 - 12:45 PM CT – Vlad Karpel of Tradespoon on "Key Trading Metrics: Return on Capital, Probability of Success, and Estimated Move"

Description: Join 15-year trading veteran and founder of Tradespoon Vlad Karpel, as he highlights the critical elements of these metrics and makes the math really easy to understand. Learn how return on capital, probability of success and estimated move analysis can help option traders make a more clear decision.

12:45 - 1:30 PM CT – Steve Papale of DiscoverOptions on "Credit Spreads and Other Option Myths"
Description: Credit spreads are one of the most popular strategies in the options world. Join Steve Papale and learn how credit spreads and debit spreads relate and how placement and structure of credit spreads can be customized for your option trading.
1:30 - 2:15 PM CT – Thomas DeLello of OrderFlowEdge on "Real-Time" is Great... But How About Ahead of Time? Using OrderFlow to Gain a Massive Edge in the Market!"

Description: Join Thomas DeLello and discover a three step process to trading successfully using OrderFlow. Use the OrderFlow trend to your advantage and the Inside Out Trade- to fade the minor stop-runs against the bigger trend (Very high probability setup). Learn how to gain an edge in the market with automated OrderFlow data, how to identify stop-runs in the market, and how to take advantage of them.

View Our Archived Webinars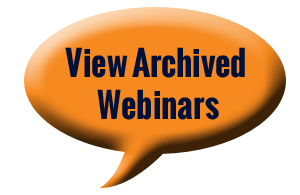 View our archived recordings of webinars from past presenters on a wide range of trading topics. Our webinars feature some of the top traders, trading educators, trading technology experts and market gurus. You'll find expert content like this only at TradersExclusive.
---