Educational Webinars for Traders
Live and Archived Trader Education Webinars
Wednesday, May 22: Energize Your Trading Seminar
Join this education extravaganza with SIX of the best instructors and traders in the business. This webinar can help you reach your true trading potential and it is the biggest event we have ever held!

Featured Presenters:
12:00 NOON - 12:30 pm CT – Tim Biggam on "Identify Trading Opportunities Using Volume and Implied Volatility"
12:30 - 1:00 PM CT – Dr. Thomas Carr of Befriend the Trend Trading on "Trading Breakout Stocks"
1:00 - 1:30 PM CT – Thomas DeLello of OrderFlowEdge.com on "Master Order-Flow in the Futures Markets Using Three Key Set Ups"
1:30 - 2:00 PM CT – Harry Boxer of TheTechTrader.com on "Identifying Winning Price Patterns"
2:00 - 2:30 PM CT – Jan Arps of Jan Arps' Traders' Toolbox on "Teaching an Old Dog New Tricks – Improving Your Odds of Success with Trading Zone Probabilities"
2:30 - 3:00 PM CT – Steven Primo of ProTraderStrategies.com on "The 3 Main Components of a Successful Trading Strategy"


View Our Archived Webinars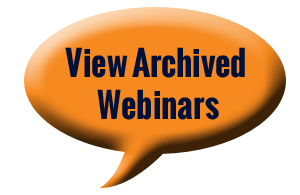 View our archived recordings of webinars from past presenters on a wide range of trading topics. Our webinars feature some of the top traders, trading educators, trading technology experts and market gurus. You'll find expert content like this only at TradersExclusive.
---