Educational Webinars for Traders
Live and Archived Trader Education Webinars

Wednesday, April 23th: The V.I.P. Trading Seminar
Join this education extravaganza with Four of the best instructors and traders in the business. This webinar can help you reach your true trading potential and it should not be missed!
Featured Presenters:
12:00 - 12:30 PM CT – Henry Schwartz of Trade Alert, LLC on "Understanding Option Order Flow Analysis"
Description: Sophisticated money managers use equity and index options to place highly specific bets in terms of underlying share price, direction, timing, and volatility. Tracking and interpreting option order flow has become a crucial part of today's trading environment, often providing an early clue for upside surprises and a warning sign ahead of moves lower. Join Henry Schwartz to examine a simple qualitative and quantitative approach to order flow analysis that provides a clear picture of what the option market is anticipating for any given security, and how best to apply this intelligence to your trading decisions.
12:30 - 1:00 PM CT – Larry Gaines of Power Cycle Trading on "How to Profit from Earning Season Right Now"
Description: What if, once a quarter, you could add a nice big chunk of profits to your trading account? You can! By taking advantage of earnings season volatility with low risk spreads, you can do just that.
Here is what will be covered:
• How to "Find" Volatility and Use It to Your Advantage
• 7 Step Screening Process to Find the Most Probable Winners
• My Favorite Trading Tool for Earnings Trades
• A Vital 9-Step Stock Trading Check List
• My favorite earnings non-directional strategy
1:00 - 1:30 PM CT – Steve Mauro of Beat the Market Maker, Inc. on "How to Beat the Market Maker"

Description: Ever had your stops hit, only to watch the position run in your favor anyway? Do you think that was by chance, or perhaps someone is in fact responsible for those actions? Spend a short time with me, and let me show you how the dealers manipulate the market in their favor. Stop thinking like a retail trader, and learn to trade like a market maker.
1:30 - 2:00 PM CT– John Seville of Acorn Wealth Corp on "Using Automated Trading to Leverage time & profits"

Description: Professional traders know exactly what a stock's chart should look like the moment that they buy it. Better still; they how know exactly how to find it without spending wasted hours pouring over hundreds of stocks and reports. In this informative one-hour webinar, John Seville will reveal how to use powerful scans that search for highly profitable setups to maximize the use of your time and ultimately the bottom line of your profits.

View Our Archived Webinars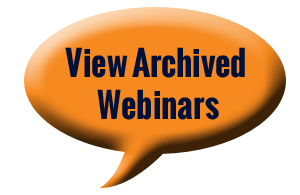 View our archived recordings of webinars from past presenters on a wide range of trading topics. Our webinars feature some of the top traders, trading educators, trading technology experts and market gurus. You'll find expert content like this only at TradersExclusive.
---