Educational Webinars for Traders
Live and Archived Trader Education Webinars

Wednesday, November 12th: How to Create a Solid Trade Strategy Seminar
Join this education extravaganza with four of the best instructors and traders in the business. This webinar can help you reach your true trading potential and it should not be missed!
Featured Presenters:
12:00 - 12:45 PM CT – Mark Dannenberg of Options Money Maker on "The Art of Trading, The Forgiving Spread"

Description: Mark Dannenberg will share with you how to trade spreads with a Forgiveness factor. When the price moves against your spread, you still might be able to make a profit! Mark is going to teach you the specific steps he uses to trade these forgiving spreads and also how to set up a simple, non-directional strategy so you never have to worry about market direction again.
12:45 - 1:30 PM CT – Daniel Bustamante of Landshark Analytics on "Create Freedom Through Day Trading"

Description: Join Daniel Bustamante, Head Trader & Founder of Landshark Analytics, for this informative webinar discussing his trading journey through two hedge funds and eventually to teaching others the way.
Daniel will introduce why there are so many misconceptions shared by day traders that can create inconsistency in their approach and unnecessarily increase the learning curve. He will also discuss the benefits of simplifying your trading through development of a proper trading plan designed to help improve your skills.
1:30 - 2:15 PM CT – John Seville of Acorn Wealth Corporation on "Profitable Trades and Targets: Target High Probability Breakout Trades Using Free Online Stock Scanning Tools"

Description: John Seville will discuss the scanning techniques and criteria that he has been using on a daily basis for over a decade. He will show you exactly how to setup these unique scans using publicly available tools and how to immediately be able to implement them into your trading plan for today's market.
2:15 - 3:00 PM CT – Martin Rimes of Hit the Mark Trading on "Day trading using Trend and Momentum"

Description: Join Martin Rimes of Hit the Mark Trading for a discussion of using a simplified method for trend and momentum trading. Martin will present specific entry and exit techniques for both trend and counter trend trading using the Russell 2000 e-mini futures. This trend and momentum strategy is applicable for both day trading, swing position trading, and is robust, working on any financial instrument.

View Our Archived Webinars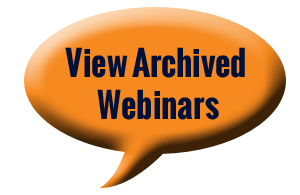 View our archived recordings of webinars from past presenters on a wide range of trading topics. Our webinars feature some of the top traders, trading educators, trading technology experts and market gurus. You'll find expert content like this only at TradersExclusive.
---