Educational Webinars for Traders
Live and Archived Trader Education Webinars

Wednesday, March 12th: Operation: Trader Workshop
Join this education extravaganza with Four of the best instructors and traders in the business. This webinar can help you reach your true trading potential and it should not be missed!
Featured Presenters:
12:00 - 12:30 PM CT – Brice Hogan of Trader Minute on "The 100K Challenge: How to Trade 3K to 100K Using Options"
Description: In this webinar Brice will help provide traders on how to use the leverage of options, understand directional movements in the stock, and proper risk management to minimize risk and maximize gains and give insight into how Traderminute has done this in their quarterly challenge.
12:30 - 1:00 PM CT – Alla Peters of Alphawavetrader® on "Indicator Free Method"
Description: Alla will teach you how she easily and confidently trades Crude Oil (CL) Futures, E-mini S&P 500 Index (ES) Futures,…with no indicators whatsoever. Skeptical? Bring the instrument of your choice: Futures, Forex or Stocks, Tick, Daily and Range Charts! It doesn't matter! Wherever there is Price: There Is Alphawavetrader® Method!
1:00 - 1:30 PM CT – Steve Papale of OptionVue on "Better Sleep With Collars"

Description: Join Steve as he talks about how a stock collar works and model it with software. He will also compare it to bull call spread.

1:30 - 2:00 PM CT– Jan Arps of Jan Arps' Traders' Toolbox on "The Awesome Power of Divergence"

Description: When popular oscillators diverge in direction from price, it's time to take notice and prepare for a possible trend direction change. Join Jan Arps of Jan Arps' Traders' Toolbox as he shows you how to detect and trade divergence signals on any time frame. During the presentation he will also demonstrate his automatic divergence scanner and charting tools.

View Our Archived Webinars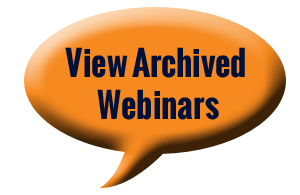 View our archived recordings of webinars from past presenters on a wide range of trading topics. Our webinars feature some of the top traders, trading educators, trading technology experts and market gurus. You'll find expert content like this only at TradersExclusive.
---