Educational Webinars for Traders
Live and Archived Trader Education Webinars

Wednesday, January 28th: Learn How You Can Trade Like the Pros Webinar
Join this education extravaganza with four of the best instructors and traders in the business. This webinar can help you reach your true trading potential and it should not be missed!
Featured Presenters:
12:00 - 12:45 PM CT – Melissa Armo of The Stock Swoosh on "Trading Gaps!"

Description: Learn from Melissa Armo how to work smarter, not harder- to reach the income level you desire. Profiting from day trading is achievable if you set yourself on the right path. The longer you wait, the more you are pushing out the further achievement of your goals and your own financial success. Time keeps ticking. The market keeps moving. Every day time and the market marches on. Will you get on the right path to success? Do you have what it takes? Do want to learn a unique method or a stale one? Will 2015 be a big year for you or a year like every other one before it?
12:45 - 1:30 PM CT – Michael Tawill of Market Traders Institute on "London Breakout Strategy"

Description: Join Michael Tawill and understand why the open of the European session is prime for potential trades. Learn to identify trades using counter trendline breaks. Watch as Michael explains how he identifies potential daily highs and lows forming.
1:30 - 2:15 PM CT – Vlad Karpel of Tradespoon on "Time-Based Strategies After Earnings Season"

Description: Vlad Karpel will explain how selling and buying options with different expiration months allows you to take advantage of front month time decay and back month volatility. It also allows you to spread your risk over multiple months rather than the same month like verticals. In the webinar we will cover how to use these strategies after earnings season is over.
2:15 - 3:00 PM CT – Anka C. Metcalf of TradeOutLoud on "Why Swing Trading Earnings Season is for Savvy Traders"

Description: Join Anka Metcalf and she will give a proprietary explanation of earnings season and the direct implication to your swing trading. She will explain how to make money swing trading Gap Season, what to look for and when you should stay out of trades. She will show you detailed charts and a game plan for First Quarter of Earnings Season 2015. Lastly she will share her personal, 20 Hot Stocks, to own in 2015.

View Our Archived Webinars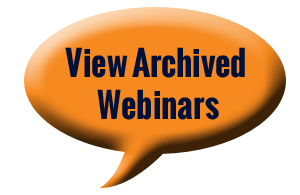 View our archived recordings of webinars from past presenters on a wide range of trading topics. Our webinars feature some of the top traders, trading educators, trading technology experts and market gurus. You'll find expert content like this only at TradersExclusive.
---