Educational Webinars for Traders
Live and Archived Trader Education Webinars

Wednesday, July 23rd: How to Accelerate Your Trading Strategy
Join this education extravaganza with four of the best instructors and traders in the business. This webinar can help you reach your true trading potential and it should not be missed!
Featured Presenters
12:00 - 12:45 PM CT – Lee Sandford of Trading College on "Best Trading Strategy Ever"
Description: A brilliant trading strategy that can take just 10 minutes per day, this Trading strategy consistently brings in profits and I want to share some of the details of this strategy with you now. The strategy has been developed by myself and a team who have designed strategies for Hedge Funds, Brokers and JP Morgan. There are no false promises. It has been thoroughly back tested and forward tested by professionals. Ordinary people are already trading this strategy every day making consistent profits.

12:45 - 1:30 PM CT – Alla Peters of Alphawavetrader® on "Fibonacci Secrets for Great Accuracy and Profitablitity"
Description: Join Alla and see the power of the Alphawavetrader® method that is based solely on the most powerful combination ever: Pure Price for Entry and Fibonacci for Exits. Alla will teach you how she easily and confidently trades Crude Oil (CL) Futures, E-mini S&P 500 Index (ES) Futures,…with no indicators whatsoever. Skeptical? Bring the instrument of your choice: Futures, Forex or Stocks, Tick, Daily and Range Charts! It doesn't matter! Wherever there is Price: There Is Alphawavetrader® Method!
1:30 - 2:15 PM CT – Craig and Anela of iTradingU on "Trading through Price Action and Marketing Behavior"

Description: Join Craig and Anela as they show how you would use price action and price behavior to identify trading opportunities. Demonstration of price action via one and multiple bars so they can see the picture and the multi-dimensional story that the market is telling in order to increase trading profits. Craig has been a protege of legendary traders both Michael Marcus and Ed Seykota.

View Our Archived Webinars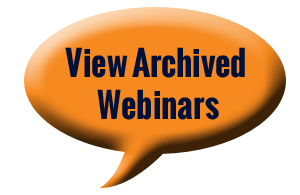 View our archived recordings of webinars from past presenters on a wide range of trading topics. Our webinars feature some of the top traders, trading educators, trading technology experts and market gurus. You'll find expert content like this only at TradersExclusive.
---