Educational Webinars for Traders
Live and Archived Trader Education Webinars
Wednesday, December 11th: The Trade Master Workshop
Join this education extravaganza with Four of the best instructors and traders in the business. This webinar can help you reach your true trading potential and it should not be missed!
Featured Presenters:
12:00 NOON - 12:30 PM CT – Mitch King of Trade Stocks America on "How to Make $600-800 a day in Stocks, Futures or Forex"
Description: Mitch King is going to present a powerful day trading technique for stocks and futures using TradeStocksAmerica's revolutionary Lightning and Thunder indicator system. These tools enables traders to spot high probability trades using audio and visual alerts for buy and sell signals and allows traders to manage multiple open positions efficiently and more profitably. This system can be used for Stocks, Futures and Forex for day trading and swing trading.
12:30 - 1:00 PM CT – Larry Gaines of Power Cycle Trading on "5 Essentials: Steps for Trading Weekly Options & Futures"
Description: During Larry's 30 years of professional securities trading, he learned a lot of techniques and strategies that the pros use to have an insider's edge.
1:00 - 1:30 PM CT – Pratik Patel of The Futures Room on "Futures Trading 101 - Getting Started with Day Trading Futures"

Description: Trading futures is a fun, exciting, and fast paced business where many novice traders can get whipped around during their first few weeks of live trading. Every trader, new to experienced, has been through those rough patches and days where they want to give up, but the love and passion for trading propels traders to excel in the art of day trading futures. There are a few things new traders should understand and learn before clicking the mouse to buy or sell a futures contract.
1:30 - 2:00 PM CT– John Polk of Traders Accounting on "Learn Why You Should Trade As a Business"

Description: Part of the survival for any successful trader is cash flow management. The largest expense a trader has, whether the trader makes or loses money, is taxes. Every dollar spent on taxes means one less dollar to trade with. With this in mind, it is obvious as traders we have an obligation to do everything possible to keep as much money in our brokerage accounts as possible.


View Our Archived Webinars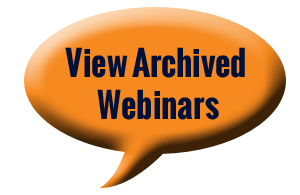 View our archived recordings of webinars from past presenters on a wide range of trading topics. Our webinars feature some of the top traders, trading educators, trading technology experts and market gurus. You'll find expert content like this only at TradersExclusive.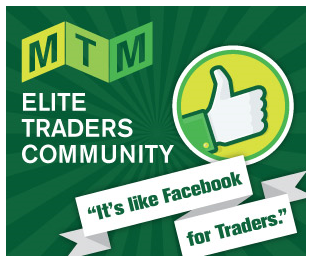 The MTM Elite Trader Community is a state-of-the-art, online Trader Community built on the the latest technology. It is intuitive and has the look and feel of a modern "social network" site. It's just for traders. It's just for YOU.
---