Educational Webinars for Traders
Live and Archived Trader Education Webinars

Wednesday, August 26: A Fresh Perspective -Looking at The Best Ways to Make Money in The Market Today
Join this education extravaganza with four of the best instructors and traders in the business. This webinar can help you reach your true trading potential and it should not be missed!
Featured Presenters:
12:00 PM to 12:45 PM CT—Corey Rosenbloom of Afraid to Trade on "Five Trading 'Holes' That May Be Keeping You from Consistent Success"
Corey Rosenbloom, CMT, author of The Complete Trading Course and founder of AfraidtoTrade.com, describes five specific areas of your trading practice that may be holding you back from your goals as a swing or intraday trader. Are you falling short of the results you desire in your trading strategies?
Corey will discuss:
Five specific parts of your trading program you can tweak now
How small inefficiencies may be holding you back
How to fix mistakes you may be making – and may even be unaware of
12:45 PM to 1:30 PM CT—Adrian Manz of Trader Insight on "First Hour Trading Strategies That Generate Big Results"
Adrian is the co-founder of TraderInsight.com. He has been a successful and professional equities trader for nearly a decade. He is the author of two books on the subject and the publisher of the Intraday Trading Plan, a nightly blueprint for the actions he plans to take in the markets on the following day. He is a graduate of the prestigious Peter F. Drucker Graduate School of Management and the School of Behavioral and Organizational Sciences at Claremont Graduate School.
Adrian will discuss:
How these first hour trades are identified
How traders can take the trades identified and trade them profitably
How to spot better trading opportunities
1:30 PM to 2:15 PM CT—Manesh Patel of Ichimoku Trade on "Identifying Major Support and Resistance with Ichimoku Time-Frame Matching"

Manesh Patel, author of Trading with Ichimoku Clouds and President of Ichimokutrade.com will take ichimoku ("cloud") analysis to a new level. Traders are looking to expand their use of this unique tool by exploring new applications. Manesh expands the discussion to how ichimoku can help identify critical support and resistance areas on charts even when using multiple timeframes.
Manesh will discuss:
How to determine the sentiment of an instrument, i.e., bullish/bearish/sideways
When to enter a trade with a high risk/reward ratio
When to exit a trade by gauging either minimal loss or maximum profit
Incredibly, there is no registration fee to attend this event. But, our space on the webinar is limited to 1,000 people. Since we can't go over that limit, please be sure to register early and enter the room 15 minutes before the scheduled time (12:00pm Central Time [1:00pm Eastern] on August 26th).

View Our Archived Webinars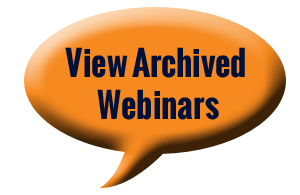 View our archived recordings of webinars from past presenters on a wide range of trading topics. Our webinars feature some of the top traders, trading educators, trading technology experts and market gurus. You'll find expert content like this only at TradersExclusive.
---