Educational Webinars for Traders
Live and Archived Trader Education Webinars

Wednesday, February 11th: Learn the Secrets to Make Your Trading Great Seminar
Join this education extravaganza with three of the best instructors and traders in the business. This webinar can help you reach your true trading potential and it should not be missed!
Featured Presenters:
12:00 - 12:45 PM CT – Joe Rios of Rios Quantitative LLC on "Quantitative Trading: See why we are ranked in the top 2% as "Trading Titans""

Description: Why follow the markets through a rear view mirror? Trade the markets with forward-looking predictive indicators designed to spot the key levels in the markets, in advance. Quant trading is fast becoming the favored approach by hedge-fund managers and now it's helping the self-directed trader. Join Joe Rios and see how quant trading was responsible for his live trading room being ranked in the top 2% for two consecutive years. The study was conducted by Dr. Dean Handley, PhD, MBA, JD, a renowned expert in evaluating futures trading rooms. Don't miss out on this great introduction to quant trading, find out if quant trading is for you.

12:45 - 1:30 PM CT – Kam Dhadwar of L2ST Traders Coaching on "The L2ST Trading Framework"

Description: Join Kam Dhadwar will share with you the foundation which makes up what I call the L2ST Trading Framework, which uses Auction Market Theory, Value Trading, Market Volume Profile, Stage Analysis and Fibonacci in a unique way so that any market situation can be Framed and placed into the context of the Framework. This provides the base-work for every choice decision that is made throughout the day when moving through a process of Planning, Preparation through to Execution and Trade Management.

1:30 - 2:15 PM CT – Derek Pilger of Magenta Trader on "5 Magenta Steps for Seasonal Trades"

Description: Derek will outline the 5 Magenta Trader Steps to help make your trades simpler and with a higher probability. Magenta Trader is a powerful stock market visualization software that increases your probability of trading success through deep analysis and comprehensive searches of seasonal price movements and range trading trends. Seasonality is combined with Range Trading to search for trades with high probabilities of success.

View Our Archived Webinars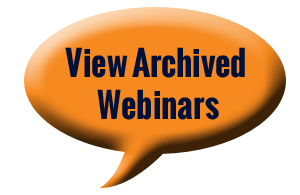 View our archived recordings of webinars from past presenters on a wide range of trading topics. Our webinars feature some of the top traders, trading educators, trading technology experts and market gurus. You'll find expert content like this only at TradersExclusive.
---