Educational Webinars for Traders
Live and Archived Trader Education Webinars

Wednesday, March 25th: One Day with the Titans of Trading Webinar
Join this education extravaganza with four of the best instructors and traders in the business. This webinar can help you reach your true trading potential and it should not be missed!
Featured Presenters:
12:00 - 12:45 PM CT – John L. Person of PersonsPlanet on "Trading High Probability Set-ups Knowing How to choose Entries, Stops and Targets"

Description: Join John Person as he shares his trading set-ups and entry tactics written over a decade ago in his acclaimed Book Candlestick and Pivot Point Trading Triggers. These set-ups are applicable more as they were back in 2004! His indicators have been programmed on most trading platforms, such as TD Ameritrades ThinkorSwim and TradeStation. This session includes the details on an entry method and stop placement, as well as how to run a scan using his indicators to find which stocks are in a buy or sell mode. He will then share how to filter these signals for the best opportunity and stop placements. Option traders will benefits was well as this method has a specific timing element for direction traders. In essence it will help you determine the right option Expiration date and holding period.

12:45 - 1:30 PM CT – Toni Turner of TrendStar Trading Group LLC. on "Swing Trade Your Way to Success"

Description: Join best-selling author and popular financial educator, Toni Turner, for this exciting session, and discover the powerful swing trading setup Toni has developed for her own trades, the "Sleeping Tiger" setup.
Focusing on stocks and ETFs, Toni will show you the exact technique she uses to swing trade for steady gains. You'll discover Toni's step-by-step process that tells you when to buy, where to place protective stops, and how to take profits (without giving them back!). When executed appropriately, you can use the Sleeping Tiger setup over and over again, just like Toni does, to earn consistent profits.
Don't miss out on this exciting opportunity to find out Toni's personal trading strategies and take your swing trading to new levels of success!

1:30 - 2:15 PM CT – Dan Passarelli of Market Taker Mentoring, Inc. on " Everything You Need to Know About the Option Greeks"

Description: Dan Passarelli, author of Trading Option Greeks, shows traders how to use option greeks to:
Identify trades
Set up trade entries
Evaluate profit and loss potential
Manage and adjust trades
And plan exits
2:15 PM – 3:00 PM CT– Steve Nison, CMT- President and Founder of Candlecharts.com on " Candlestick Charting Essentials: Spotting the Early Reversal Signals"
Description: Many people claim to teach candlesticks, but there is only one master source to in the Western world: Nison Candlesticks... candlesticks the right way. Discover how candles will let you spot turns before others see them so you can get into (or out of) a trade before the BIG move. Steve shows some of his favorite candle signals and then reveals how to combine candles and Western tools for highest probability trades, and when to act on, and when to ignore, a candlestick signal. The best part is you'll see a tremendous improvement in your insight and confidence the very next trading day!

View Our Archived Webinars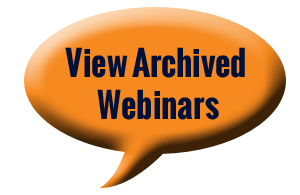 View our archived recordings of webinars from past presenters on a wide range of trading topics. Our webinars feature some of the top traders, trading educators, trading technology experts and market gurus. You'll find expert content like this only at TradersExclusive.
---