Educational Webinars for Traders
Traders Exclusive Webinar
January 20, 2016 - 12:00 PM CT to 3:00 PM CT
The last couple months have been tough for many traders. It's time to start the new year off on the right foot and get back to making profitable trades again. How? Join us on January 20, 2016, to hear what five different market commentators have to say regarding current trade ideas, strategies and the most profitable ways to make money in the current market environment.

12:00 PM to 12:45 PM CT— Rob Booker on ""The Next Big FX Trade"
Author Rob Booker explains how to uncover a huge FX trade that no one else is looking for, how to spend just a few minutes a day trading one "unknown" currency pair with a super-crazy-high win percentage, and how to double or triple your risk to reward on your trades.
12:45 to 1:30 PM CT – Thomas Barmann of NeverLossTrading on "How to Track, Trace, and Trade with the Direction of Financial Market Leaders"
Thomas was first introduced to trading when he was 22 years old. Over the years, he acquired a wealth of knowledge on how private investors can make money in the markets by focusing on constant income instead of growth. He will discuss how to:
Detect financial leader's buying and selling activities right on your chart.
Trade price action at meaningful time frames.
Pair this knowledge with sound money and risk management.
1:30 PM to 2:15 PM CT— Matt Brown of Newbie-Trader.com on "Picking Market Tops and Bottoms"
Matt will give a detailed look into how he has uncovered the rhythms of the futures market and turned that into a high probability order entry day trading plan complete with dynamic targets, trails and stops. In this presentation Matt will:
Explain short and intermediate term market cycles.
Introduce confluence techniques to identify support and resistance
Apply how to use market internals for filtering trade selection.
Demonstrate the Auto Signal Pro Fractal and NT3 Power Tools
2:15 PM CT to 3:00 PM CT— Hawk and Jan Arps of Jan Arps' Traders' Toolbox on "Benefit from Three Generations of Trading Experience"
How Are you tired of all the "one-size-fits-all' solutions to vastly differing trading environments? Hawk Arps discusses and demonstrates some of the time-tested swing trading and day-trading trade set-ups that he is using right now. In this special presentation:
Trade set-ups that I am using right now.
Separating the good signals from the bad
Recognizing good exit signals
Special guest Jan Arps
3:00 PM CT to 3:45 PM CT— Frank Ochoa of PivotBoss on "The Power of PivotBoss Pivots"
The Power of PivotBoss Pivots is an eye-opening presentation that reveals the power behind our proprietary PivotBoss Pivots indicator. This presentation will teach you how to analyze, forecast, and trade any market in any timeframe — with just one indicator. The PivotBoss Pivots indicator can be used by all traders, from scalpers to active investors, to find high-probability opportunities and forecast amazing targets.

View Our Archived Webinars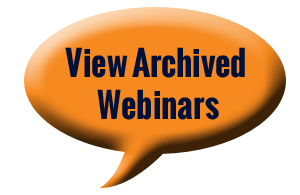 View our archived recordings of webinars from past presenters on a wide range of trading topics. Our webinars feature some of the top traders, trading educators, trading technology experts and market gurus. You'll find expert content like this only at TradersExclusive.
---