Educational Webinars for Traders
Live and Archived Trader Education Webinars

Wednesday, December 10th: How to Overcome your Pitfalls in Trading Webinar
Join this education extravaganza with four of the best instructors and traders in the business. This webinar can help you reach your true trading potential and it should not be missed!
Featured Presenters:
12:00 - 12:45 PM CT – John Nyaradi of Wall Street Sector Selector on "Leveraged ETFs: What They Are, Why They're Dangerous and How They Can Turbocharge Your Portfolio"

Description: Leveraged ETFs are widely misunderstood and misused but can offer excellent profit opportunities when properly used. Leveraged ETFs provide 2X and 3X leveraged opportunities and dangers for investors/traders, and in this fast moving seminar, we look at what they are, how they work, major providers, dangers and opportunities and several trading strategies that are suitable for these volatile markets.
12:45 - 1:30 PM CT – Michael Sullivan of TradeTheSystem on "Trading Low Risk Tops and Bottoms"

Description: Join Michael Sullivan as he explains the hidden market clues that signal potential reversals or turning points in the market. Listen is while he spots the hidden market clues to tops/bottoms. Learn enter and exit moves and know where to place stops.
1:30 - 2:15 PM CT – Larry Gaines of Power Cycle Trading on "The Magic of Trading Options for Income"

Description: Join Larry Gaines as he shows you his favorite income options strategy. A lot of traders make a full time income trading stocks and futures, but there's a much easier way that a lot of traders simply overlook. If you want to learn this easier way on how to tilt the odds of trading in your favor (and who wouldn't?) then you'll definitely want to learn the magic of Trading Options for Income.
2:15 - 3:00 PM CT – Bill Costarides of NightScalper on "A Better Way to Trade"

Description: Ever wonder what really happens in the US Night Market while you are asleep? What is that you say, you didn't even know there was a night market you could access? Well there is. And it's WAY different than the day session. Less Volatile. Less Risk to Catch a Good Trend. Less Stress for You. So here's what I suggest you do - come hear professional trader Bill " The Greek" Costarides in this exclusive event where he will share what really goes down in the US Night Market, with emphasis on the S&P Emini Futures.

View Our Archived Webinars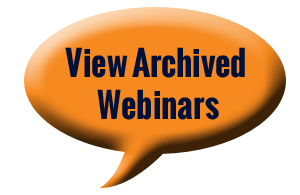 View our archived recordings of webinars from past presenters on a wide range of trading topics. Our webinars feature some of the top traders, trading educators, trading technology experts and market gurus. You'll find expert content like this only at TradersExclusive.
---