Educational Webinars for Traders
Live and Archived Trader Education Webinars

Wednesday, September 10th: Learn from the Best Trading Webinar
Join this education extravaganza with three of the best instructors and traders in the business. This webinar can help you reach your true trading potential and it should not be missed!
Featured Presenters:
12:00 - 12:45 PM CT – Zen Alldredge of Strike Zone Trading on "True 24 Hour Trading - Spend Less Time at the Screen, Become 80% More Productive"
Description: Join Zen Alldredge and learn how spending less time at the screen will increase your pip count (Your spouse will LOVE this!). Understand why the Pro's use Alerts instead of Pending Orders. You'll discover how identifying Strike Zones produces higher probability trades and how to never miss the best set ups.

12:45 - 1:30 PM CT – Dave Landry of Sentive Trading, LLC on "What You Want to Hear and What You Need to Here"
Description: Most traders are setup junkies. They are interested in patterns that are going to get them into trades. However, the setup is just one part of the equation. They also need to know how to ride out winners, cull out losers, and how to follow the plan. Considering this, Dave Landry is not only going to show you his favorite patterns to get on board established trends but he is also going to show you how to apply them in practice through the use of proper money & position management. Dave is also going to show you how to develop the proper mindset to plan the trade and more importantly, trade the plan. Finally, Dave is going to touch upon the interrelated nature of psychology, money management, and the methodology. If you can improve upon just one, all three will improve to make you even more successful.
1:30 - 2:15 PM CT – Chris Vermeulen of AlgoTrades Systems on "How to Create Your Own Winning Trading Strategies & Overcome the 4 Major Hurdles Most Traders Get Stuck On"

Description: Trading system designer Chris Vermeulen will reveal the techniques that will enable you to create your own winning strategies. Chris will also show you the 4 major hurdles that you must overcome in order to become a profitable day trader, swing trader and investor.

View Our Archived Webinars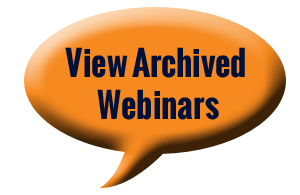 View our archived recordings of webinars from past presenters on a wide range of trading topics. Our webinars feature some of the top traders, trading educators, trading technology experts and market gurus. You'll find expert content like this only at TradersExclusive.
---