Educational Webinars for Traders
Live and Archived Trader Education Webinars

Wednesday, August 13th: Webinar for the Self-Starter Trader
Join this education extravaganza with four of the best instructors and traders in the business. This webinar can help you reach your true trading potential and it should not be missed!
Featured Presenters:
12:00 - 12:45 PM CT – Melissa Armo of The Stock Swoosh on "Make Six Figures A Year Trading Only 30 Minutes A Day"
Description: Join Melissa Armo as she shows you a strategy and a particular method that you can learn how to trade that will fulfill all of your goals and dreams. If you are tired of working for someone else and want more personal freedom, trading can offer you both financial success and more free time. Trading successfully requires extreme focus on what to trade, how and when. If you have considered trading in the past, then it is time to consider it more seriously. Learning this one trading method will pay you profits in only 30 minutes due to momentum and volatility.

12:45 - 1:30 PM CT – John Kmiecik of Market Taker Mentoring on "An Introduction to Option Basics"
Description: If you are new to option basics this is a webinar you do not want to miss. Join John Kmiecik as he tells you about the basics of options and a few advanced strategies.
1:30 - 2:15 PM CT – John Nyaradi of Wall Street Sector Selector on "How to Trade VIX, VIX ETNs and VIX Options"

Description: Today's volatility offers both danger and opportunity. In this webinar John Nyaradi will explore VIX, the CBOE S&P 500 Volatility Index, also known as the "fear index," what it is and how it works. John will discuss how to trade volatility using VIX ETNs and options on VIX ETNs and then look at specific technical indicators that traders can use in this exciting market.
2:15 - 3:00 PM CT – Chris Irvin of Market Traders Institute on "How to Make Money in the Market without Picking a Direction"

Description: Join Chris Irvin and discover a strategy that will work for even the worst stock picker in the world. Learn to understand how to make money during the most turbulent times of the year - Earnings Season. And learn to appointment trade with options.

View Our Archived Webinars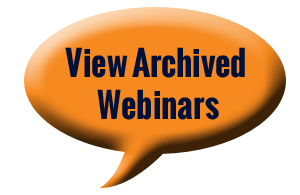 View our archived recordings of webinars from past presenters on a wide range of trading topics. Our webinars feature some of the top traders, trading educators, trading technology experts and market gurus. You'll find expert content like this only at TradersExclusive.
---