Educational Webinars for Traders
Live and Archived Trader Education Webinars

Wednesday, May 27: Everything You Need to Know About Trading and Investing
Join this education extravaganza with four of the best instructors and traders in the business. This webinar can help you reach your true trading potential and it should not be missed!
Featured Presenters:

12:00 - 12:45 PM CT – Robert Green of Green Trader Tax on "Tax Treatment for Traders"

Description: Which financial products you trade and where you trade them can make a huge difference in tax savings. In this Webinar segment, Mr. Green discusses the various instruments and delves into how they are treated at tax time. He will cover securities (equities, equity options, ETFs), ETF options, Section 1256 contracts, indexes, forex, precious metals, Nadex binary options, wash sales and Section 475 MTM elections.

12:45 - 1:30 PM CT – Melissa Armo of The Stock Swoosh on "Find A Winner Daily Using The 26 Point System!"

Description: Do you want to learn how to pick a stock symbol to trade that has a high probability of working in the correct directional bias on the day? Melissa strategically looks at 26 points on the daily chart of a stock to determine if it will be a winner on that given day. The points tell you the directional bias the stock will make and if it will have a momentum move for you to profit. Trading in the market is about finding "the right pick daily". All you need is one play and one winner to make money each day in the market. If you can narrow down the winner it is realistic to achieve profits of $1000/day or more consistently. Come to this live webinar to learn more!

1:30 - 2:15 PM CT – Vlad Karpel of Tradespoon on "Create a New Income Stream Trading Options"

Description: Are you finding it difficult to generate income trading directional stocks? Well, you're not alone! That's why many traders turn to specific options strategies to set up higher-probability/defined-risk trades specifically designed for markets just like this. Join Tradespoon for a an informative webinar highlighting explicit option tools that can be used to generate extra income using options. Designed by Vlad Karpel, founder of Tradespoon.

2:15 PM – 3:00 PM CT– Dr. Tom Barrett of Golden Art, LLC on "Why Investment Grade Gold is Better than Bullion"

Description: Dr. Tom has been a trader most of his life. But, like most profitable traders, he has always followed the Biblical advice that you should never put all your eggs in one basket. So he has always kept a portion of his money in Precious Metals. Over time, Gold has always outperformed every other asset class. Tom will teach you how you can keep part of your portfolio SAFE by using three principles:
1) Cash is Trash. It loses purchasing power every year to inflation.
2) Bullion is Better. It protects your money by keeping pace with inflation, BUT IT IS not AN INVESTMENT.
3) Investment Grade Gold GROWS in real purchasing power. It has outperformed bullion by SEVEN TIMES over the last 40 years.

View Our Archived Webinars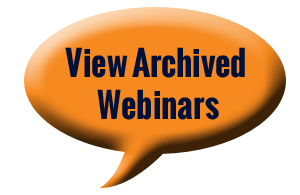 View our archived recordings of webinars from past presenters on a wide range of trading topics. Our webinars feature some of the top traders, trading educators, trading technology experts and market gurus. You'll find expert content like this only at TradersExclusive.
---